Extremely rewarding!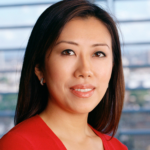 My son James loves the helpful instructors as he has worked his way from a white belt up to now being a green belt! Now after school James has something to look forward to. Although challenging he is always encouraged to further his development, something ATA takes pride in. I strongly encourage Songahm Taekwondo lessons as I have watched James development in strength and discipline.
Martial arts are not just for kids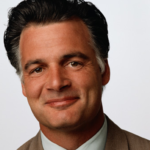 After working my desk job for eighteen years, I managed to put on some extra pounds. A friend of mine suggested that I start taking martial arts instead of hitting the gym 6 days a week. I gave it a shot and a year and a half later I feel healthier and I am just five pounds away from my goal of losing 40 pounds! Big thanks to all the encouragement along the way from everyone in my classes! Martial arts are not just for kids and teens, adults can get started too!
Increased Reflexes and Balance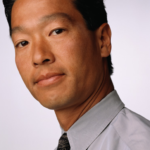 The increases I have noticed from my eight year old son are amazing. He is faster, has better reflexes and is no longer clumsy because his balance has improved! He really is learning as well as participating in the lessons and I'm so proud of how far he's come in such a short time. Im very excited to see how far he will go! I appreciate the staff of Kowkabany's Family Martial Arts so much for everything they do for these kids and my son!
Thomas K.
Impressed Father
What Price for a Child's Safety?
What price can one put on their child's safety and well being? It has been wonderful to watch as our daughter is instructed in the manner of how to identify a stranger; more importantly what to do should one try to put hands on or harm our child. Through the training at Kowkabany's Family Martial Arts, our daughter has grown wiser and stronger. She's receiving the life skills that we want her to have. Kowkabany's Family Martial Arts is reinforcing what she is learning at home in regards to discipline and respect, and amplifying in areas that they specialize in with the martial arts.
Great for Self-Confidence
For our daughter, we always want the best and thats is something we feel she is getting with her martial arts training. She enjoys it for the friends she's made through it and we love it because of the life skills she is learning. Great for self-confidence, respect and personal protection, she really has benefited and in the two years she has been reaching new heights through the belt ranking system!
Maggie T.
Satisfied Parent
Karate Classes Gave My Son Confidence
My 4 year old son has always been a little shy and slow to get comfortable around kids his age. Knowing school was approaching I wanted him to gain more self confidence so I enrolled him in karate classes. He was shy and unresponsive to the staff in the first few lessons. The instructors at Kowkabany's Family Martial Arts adapted their lessons to be more interactive and within a few more lessons he was comfortable around his classmates and opened up his shell! The staff is great and gives a welcoming feel that every great business should! Now I don't feel nervous hearing about my sons day at school, instead he is focused in school and always tells me about his friends at school!
Teaching Respect and Consideration
I want to tell you how much Kowkabany's Family Martial Arts has meant to our family. Having a young man with Down Syndrome has been a challenge for us. His weight, coordination, and self confidence was all in need of help. I had checked out several options for him to help with these problems and was very happy with what I saw at Kowkabany's Family Martial Arts. I was so impressed I not only signed up my step-son, but my grandson as well. Justin and Brad have blossomed while there. Justin has improved his balance and self confidence and wants to be a black belt more than anything. Thanks so much for teaching the respect and consideration that the instructors have and that they pass on to all the students.
I Really Enjoy the Classes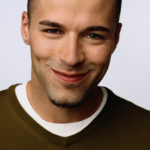 I did wrestling in High School and since then haven't done much so I wanted to get back into the sport. I have since found that I really enjoy the Taekwondo classes that Kowkabany's Family Martial Arts offers and definitely suggest to anyone interested to get started. Big thanks to the guys of Kowkabany's Family Martial Arts
Great Bonding Experience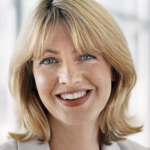 A couple of my daughters' friends started taking Martial Arts lessons and my daughter wanted to join them. After doing some research, I decided to get her enrolled. She now has convinced me to take lessons for myself too! She takes Karate lessons and I take Self Defense lessons. Not only is this a great bonding tool but it is also a great way to stay in shape for me!
Caroline S.
Happy Parent/New Student